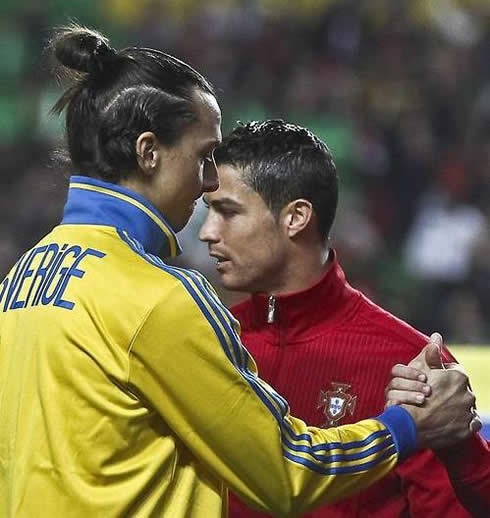 Zlatan Ibrahimovic and Cristiano Ronaldo were involved in an amusing Twitter exchange on Wednesday following a birthday message sent by the Swede to the Portuguese on the social networking site.The 2013 Ballon d'Or winner was also inundated with congratulations from fans on Twitter, but is unlikely to have expected a message from Ibrahimovic.
"Happy birthday @Cristiano!"
the Swede wrote.
"I have sent your new favourite outfit in the post."
The tweet included the hashtag #DareTo Zlatan and a picture of a T-shirt bearing the same slogan.
And later on Wednesday, Ronaldo replied:
"Thank you for the birthday present, @Ibra_official. It will look better on me than you though.".